December's "Local Artist Series" Presents Nicco Alesci
---
About this event:
Created by admin
---
Nicco is a young Cleveland artist primarily working with ceramics. Through his experiences with nature, Nicco has observed the patterns of plants & animals and the spirits that embody them, transforming them into the brightly colored works that are presented in this show. Nicco's process for construction in clay often varies as he finds new ways to develop shapes and patterns from adding and subtracting, repetition, and rhythm.
"Inspiration comes to me in many ways.  I have been heavily influenced by artwork, architecture, and ways of living in Ancient South America, South East Asia, and many other native and traditional regions of the world. ~ Nicco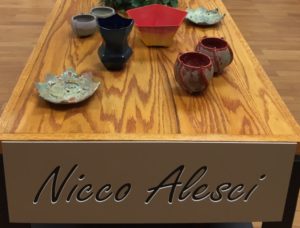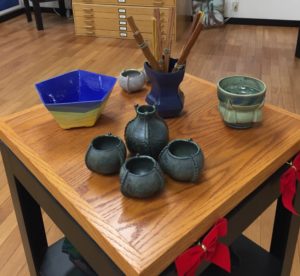 Nicco continues to explore and expand on new ideas and adventures.  He dedicates a lot of my time building and working with wood. Construction, sculpture, drawing, painting, ceramics, and casting all seem to find their means and purposes throughout his studio and daily practice.
Nicco is a graduate of the Cleveland Institute of Art with a BFA in Ceramics.
Stop in to see Nicco's wide range of artistic expressions.
The show runs from December 3 through December 29, 2018
At
Gallery of Framing, LLC
131 Ghent Rd.
Akron, Ohio 44333
330-835-3046