Qualified and Experienced

Gallery of Framing, LLC located in Fairlawn Ohio, specializes in framing that not only accents the beauty of your artwork, but protects it as well. In addition to traditional frames, we also provide specialized custom matting, fine hardwoods, shadowboxes and hand-colored French matting. For your more valuable pieces, select preservation framing. The top quality products and framing methods used in this technique are the same that museums use to frame the classics. You can rest assured that your art will be framed by the most qualified professionals.

"We Keep Our Standards High and Our Prices Affordable."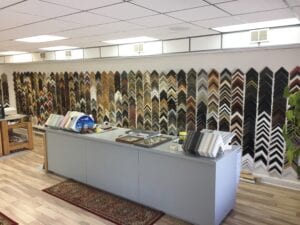 We offer an extensive range of mouldings as well as conservation and display solutions. We offer Professional Consultation that will help you determine what selection of framing will best suit your needs. Lori will examine your piece to be framed and then ask you a series of questions to determine all of your options.
You can find us at: 139 Ghent Rd., Fairlawn, Ohio 44333                                                                
HOURS: Monday 10 a.m. – 4 p.m. , Tuesday – Thursday 10 a.m. – 6 p.m. and Friday – Saturday 10 a.m. – 4 p.m., CLOSED Sunday.                                                                                                                                                                                        We are proud to be active with our local Chamber of Commerce, so a couple days a month we have SPECIAL HOURS: the 2nd Monday of each month, 1:15 p.m. – 4:00 p.m. and the 4th Thursday of each month, 10:00 a.m. -11:15 a.m. and 1:15 p.m. – 6:00 p.m.. Other hours by appointment.